Work on stem cells
Octobre 2016, Cordons de Vie has invited the researchers who have benefited from its support to give them the opportunity to explain their works and their projects. A press conference closed the day and allowed members and sponsors to learn a little more on:
The results of treatments and transplants for patients with blood disorders as sickle-cell anemia (1st genetic disease in the world),Thalassemia, leukemias and lymphomas.
Stem cells and regenerative medicine.
The participants:
Professor E. GLUCKMAN: transplants and sickle-cell anemia (Saint Louis Hospital,  Paris and Centre Scientifique de Monaco – Monacord);
Professor M. LEBOYER: Immunopsychiatry (Mondor Hospital, Paris);
Professor P. REBULLA: Use of cord blood in regenerative medicine (Milan);
Professor D. FARGE: Auto-immune diseases (Saint Louis Hospital, Paris);
Professor F. LOCATELLI: Cord blood transplant in children (Bambin Gesù Hospital, Rome);
Professor A. ALTAVILLA and N HILMI: Ethical and legal aspects;
Doctor B. CAPELLI: Transplant in sickle-cell anemia (Monaco);
Doctor A. RUGGERI : Cord blood transplant in adults (Saint Antoine Hospital, Paris).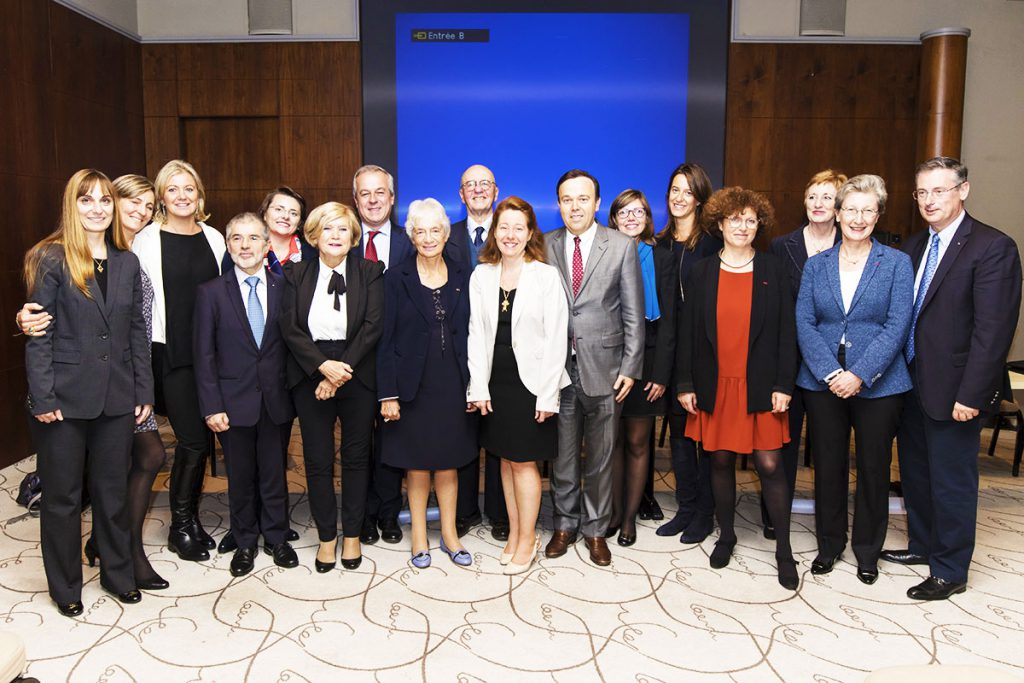 Funding for 3 research projects in 2016 approved by the Scientific Committee.

Study on indications of hematopoietic stem cell transplantation for sickle cell patients
Professor Eliane GLUCKMAN – France
Allocated budget over 2 years: 20.000 euros
3 years study on transplantation in sickle-cell anemia
This study will allow to have data over a longer period – 3 years – to conclude and answer the question:  Is the transplant a real solution for patients affected by sickle-cell anemia?
Doctor Françoise BERNAUDIN – France.
Allocated budget over 2 years: 20.000 euros
Natural eye drops from allogeneic umbilical cord blood plasma
The aim of this project is to produce standardized pharmaceutical eye-drops containing tissue regenerative factors in physiological concentration from plasma from allogeneic umbilical cord blood for the treatment of severe dry eye. – Doctor Paolo REBULLA – Italy.
Budget alloué 10.000 euros
Funds for humanitarian actions
 Support for the training of the treatment of sickle-cell disease for African doctors
The  funds allocated will finance 2 Mauritanian doctors and 2 Nigerian doctors, so they can attend the University Diploma of Sickle Cell Disease in Bamako (Mali) in October 2016 at the CRLD: Center for research and control of sickle cell disease.
Allocated budget : 7.000 €
Financing congress – partner structures
REDAC at KAMPALA, 22nd  – 24th May 2016
The Paris-based drepanocytosis observatory travelled to Kampala at the congress of the African center network REDAC. To allow French researchers to join this congress, Cordons de Vie has allocated a budget of 2,500 euros.